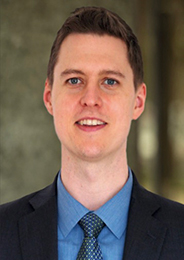 It is my honor that I have been appointed as the President of the American State Offices Association (ASOA).

Since ASOA was founded in 1980, our association has been actively engaged in promotion of investment, trade and tourism between Japan and the United States as our common mission. ASOA now consists of 20 states and our association introduces each state's investment opportunities and target industries at various seminars and trade shows in cooperation with the U.S. Embassy, JETRO and other organizations.

Although renegotiation of NAFTA has been settled, U.S. − China trade friction has extended to AI systems, intellectual property right, infrastructure development, etc., and it leads to anxiety that affects Japanese economy. However, it does not mean those external environment lowers attraction of U.S. market. U.S. has been outstanding in sustainable economic growth by excellent labor productivity, continuous innovation, well organized competition rule and transparent market.

Economic relationship between Japan and U.S. has been very close. For Japan, U.S. is the largest export destination and the 2nd largest import country. In 2017, Japanese FDI balance in U.S. was $477 billion after U.K. and Canada. Employment by Japanese companies have become 860,000 and thus contribute to U.S. economy.

I believe that companies will be able to find the most adequate state which meets each company's needs out of our member states. Our member states' investment opportunities and contacts are on this web site. Please feel free to contact us.
Norinobu 'Joe' Satoh (State of Pennsylvania, Japan Office)
President
American State offices Association


| | | |
| --- | --- | --- |
| President | Norinobu 'Joe' Satoh | (State of Pennsylvania) |
| Vice President | Hiroyuki Watanabe | (State of Texas) |
| Vice President | Satoru Sunagawa | (State of Oregon) |
| Vice President | Yumi Mitamura | (State of Tennessee) |

Program Committee
Hiroyuki Watanabe
Hisami Imagawa
(State of Texas)
(State of Nebraska)
Trade and Investment Committee
Satoru Sunagawa
Erisa Yamamoto
(State of Oregon)
(State of Ohio)
Communication Committee
Yumi Mitamura
Dai Takagi
(State of Tennessee)
(Intercast as IT advisor)
Treasurer
Yukio Kobayashi
(State of Mississippi)
ASOA Secretariat
E-mail:
info@asoajapan.org